Password Security is more important than ever!
Every action online requires the use of a password. Whether you are logging into your work email, sensitive financial accounts, social media profiles or various other online portals, password security needs to be a vital pillar in your cybersecurity awareness campaign.  
The Security Company has helped build strong password security culture across a variety of industries for more than 20 years. We achieve this through a library of engaging and differing resources that ensure every employee – no matter the organisational level or learning capability – can learn in the way that is best for them. Have a look at some of our available resources on Passwords below.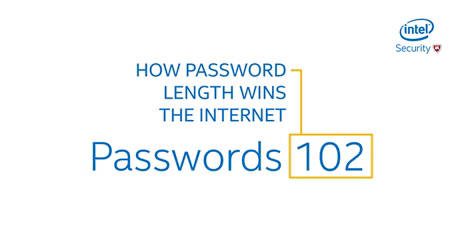 Password Security: Customisable
Available as a 5-minute non customisable option with the following learning outcomes: we can add your logo and provide SCORM files for your LMS.
Our Customisable Password eLearning is a quick 10-minute course, supplemented with 5 assessment questions and full feedback for informed individual learning and development.  
Do not settle for boring tick-the-box eLearning courses that your employees will click through as fast as possible. The Security Company's customisable password offering is head and shoulders above the rest! 
With our Customisable Password eLearning, your employees will: 
Learn best practice for creating strong passwords

 

Understand and be able to explain the importance of using strong passwords

 

As well as learning how to manage and secure your passwords.
This version of our Password eLearning also includes our "Password Challenge" game, which encourages lean-forward learning and development, whilst keeping your employees involved and motivated. 
TSC's Password Digital Games and activities
Password Panther game
Password Challenge game
Game details
A timed challenge for players to correctly identify powerful passwords based on their length and strength

 

Points are tracked and a leader board is available, which can help encourage a competitive security culture amongst employees

 

This game can also be customised with your logo and minor amends before being provided as a SCORM compliant file for your LMS.

 
Game details
In this challenge, your employees will solidify best practice for password creation through an image-based challenge.

 

Employees will be tested on their recall skills, password combination creation and how they can apply the skills they have learnt to the passwords and phrases they use at work and at home.

 

The Password Challenge is also customisable with your logo and minor content amends

 

Available as a SCORM compliant file for your LMS.

 
Whack a password
Game details
This is a fun and vibrant timed challenge in which players must correctly identify the two strongest passwords presented to them.
Again, this game can track points and form a leader board to encourage healthy cybersecurity competitiveness in your organisation.
Can also be customised with your logo and minor amends before being provided as a SCORM compliant file for use in your LMS.
---
Contact us to arrange a demo
You might also be interested in...
---
Do you understand your organisation's security awareness pressure points?
Our team of behavioural change consultants provide meaningful data that paints a detailed employee awareness landscape.
Contact us
+44 (0) 1234 708456
---